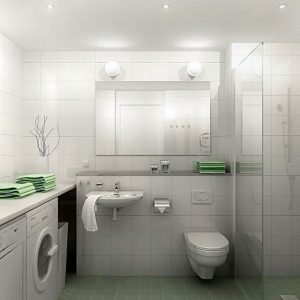 Whether you have a galley in a high rise or a small space in the suburbs, we hope these ideas will help you make your kitchen sizzle. A small kitchen can be stylish and efficient with a few clever kitchen design ideas that can make your space work well for your lifestyle. Whether your kitchen needs a minor face lift or a complete gut job, soliciting help from a certified kitchen designer can be well worth the investment. The rule of thumb: If a kitchen project costs more than a few hundred dollars, it may be time to call in a pro. A kitchen designer's creativity will maximize your budget with the bells and whistles from your wish list because this is their specialty. Don't be afraid if they charge a design fee. This cost will save you in the long term, and is often deducted from the price of the cabinetry. Remember, improper planning can be very expensive. Have a firm idea of what you want to, and are able to, spend to avoid a disconnect between plans and reality. If you have the means for pro-grade appliances and high-end finishes, your kitchen designer can work those into the scheme from the beginning. If you don't, make it known upfront. Although miracles may not happen on a shoestring, a designer has the experience and the know-how to stretch your dollars as far as they'll possibly go.
Make the Area Appear Larger
A kitchen of any size can feel roomy if you know a few tricks. Sticking to white cabinets and walls is a good start, but there are many other ways to create extra room in your kitchen, or create the illusion of a bigger space than you have, all without sacrificing a sense of personality. Too much white can be a bit bland; so don't be afraid to add some artwork, colorful pottery, or a contrasting color to your back splash or counter top. Consider open shelving or glass front cabinet doors to keep the kitchen light and airy.
Reflective Surfaces
Using a mirror for the back splash opens up the sight lines, making the room seem much bigger, especially from close up. For a smart, moodier effect, use a tinted glass so the reflection is more subtle. If you use dark cabinetry, choose soft hues or white on the walls.
Eliminate Clutter
Eliminate clutter, and I mean take it to the bare bones necessities and keep only what you use every day. A small kitchen equipped only with what you need is going to be a very efficient kitchen. Crowded counters make your space appear smaller. Your designer will maximize storage, so you don't have to keep too much on the counter tops. Appliance garages work well if you have the space.
Unwrap Your Hood
You may not want to eliminate any true upper cabinets, but the partial cabinets that wrap around a hood fan usually have little function other than hiding duct work. Choose a beautiful range hood that is meant to be seen, and let it create a little visual break from the upper cabinets. Even this small bit of depth can make a kitchen feel less claustrophobic.
Open Up the Kitchen
Don't be afraid to spill a small galley kitchen into an adjacent room. By opening up the kitchen and using the space in an adjoining living room, you are able to give much needed extra storage plus a seating area and bar. Also, look at your walls. If you have room, recess the cabinetry or shelving into the walls.
Maximize Natural Light
Where possible add adequate lighting. Pendant lights over an island along with under cabinet lighting will add style and ambiance.
Consider a Few Specialized Additions
Drawer dividers and pullout corner storage to maximize unusable space. Save counter space with hanging spice racks. Put a cookbook rack on the side of your kitchen cabinets. Utilize the space behind cabinet doors to stow cutting boards. Fill the awkward space above your cabinets with stylish storage boxes.
Our team of designers and construction professionals can guide you through the process of remodeling your kitchen so that you can have an enjoyable, stress-free experience.
Contact us (859-331-8100) today to make an appointment!
—
About W.Stephens Cabinetry & Design
Quality Cabinet and Hardware Suppliers
We are aligned with the top cabinet, appliance, hardware, and countertop suppliers in the world.
Our Process
Initial Client consultation – The design process beings with a consultation at our show room or in your home to obtain the necessary information needed to design your dream kitchen, bath, or space.
Design – We carefully design the space, keeping your desires as the foundation of our creativity.
Feedback / Design Approval – Working with you, using your feedback to get final Design approval.
Installation Meeting – We meet with the installers, prior to installation to go over ALL the details.
Post Installation Follow-up – We follow-up with you to make sure everything went well during installation.
Our Designers
Our award winning designs collaboratively work together to create the perfect space for you.
>> View our designers