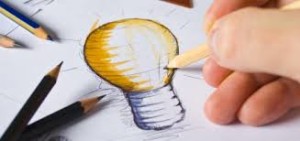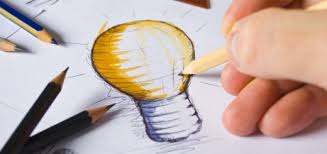 Building or renovating a kitchen or bathroom is one of the most important investments you can make in your home. Kitchen and bathroom design involves careful planning, extensive research, and building knowledge. It just doesn't make sense to skimp on the design of such an important investment, especially when you know a designers' expertise will save you time and money, as well as assure you of a more valuable, satisfying outcome.
I Never Knew That Was Even an Option!
That's what kitchen and bathroom designers hear over and over again and it's a statement that proves their worth. There is just no way for a do-it-yourself type to keep up with everything coming down the line. Designing is something that you have to be immersed in everyday to be really good at it.
Professional Designers can Translate Your Vision
Designer's can take your layman terms and explanations and create a professional design that a builder/remodeler can install. Professional Designers can also help you realize unstated or unrealized needs that will maximize the functional use of your space given your budget.
W.Stephens Designers….
Are skilled at assessing consumers' individual needs and wants and creating designs that meet and exceed those requirements
Have years of residential kitchen/bath industry experience
Have proven knowledge of kitchen and bath design
Have proven knowledge of construction, mechanical, plumbing and electrical systems
Remain current on local building codes, safety and environmental regulations
Bottom-line: Professional kitchen and bathroom designers can assist you with every step of your project, helping you to make sense of the planning process and identifying the helping you with all the decisions you need to make the have your kitchen or bathroom to be one of a kind.
Want to see what W.Stephens can do for you?
Contact us (859) 331-8100 today!
—
About W.Stephens Cabinetry & Design
1-Source Turnkey Planning and Design Services
W.Stephens Cabinetry and Design provides planning and design services for the entire home including kitchens, bathrooms, wet bars, butler pantries, libraries, home theaters, and closets. Our designers follow a project from conception to completion, assisting clients in not only space-planning and design but also guiding clients through each step of the project.
Quality Cabinet and Hardware Suppliers
We are aligned with the top cabinet, appliance, hardware, and countertop suppliers in the world.
Our Process
Initial Client consultation – The design process beings with a consultation at our show room or in your home to obtain the necessary information needed to design your dream kitchen, bath, or space.
Design – We carefully design the space, keeping your desires as the foundation of our creativity.
Feedback / Design Approval – Working with you, using your feedback to get final Design approval.
Installation Meeting – We meet with the installers, prior to installation to go over ALL the details.
Post Installation Follow-up – We follow-up with you to make sure everything went well during installation.
Our Designers
Our award winning designs collaboratively work together to create the perfect space for you.
>> View our designers